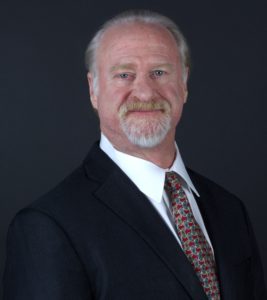 Established in 1990, the Law Offices of David M. Zeligs has delivered quality legal services to its clients with professionalism and integrity for over a quarter century. Based on our law firm's philosophy of putting the client's interests first, we provide individualized services based on your realistic legal needs and expectations for a reasonable price.
Too often law firms deliver a "cookie cutter" package of documents to the client at their convenience, without taking the time to explain the legal significance and complexities of what has been prepared. This can translate into misunderstandings, legal problems and costly lawsuits down the road. We won't leave you in the dark and will devote the time necessary to explain the legal benefits and liabilities of your transaction, so you can make an informed and knowledgeable decision about how to optimally structure your business and personal legal affairs.
David M. Zeligs graduated from the University of California at Santa Cruz (UCSC) in 1978 with a B.A. degree in Politics. In 1974, after his freshman year, he took time off from college waiting tables and washing dishes to earn enough money to travel for six months throughout Latin America. Along the way, he lived with fisherman in Mexico, explored ancient Mayan ruins, attended house raisings with indigenous peoples in the Andes and became a fluent Spanish speaker. In 1982, Mr. Zeligs received his law degree from the McGeorge School of Law-University of the Pacific (UOP-McGeorge), and was admitted to practice with the California Bar in December 1982.
After practicing civil litigation for several years with medium-sized firms in the Southern California area, in 1988 Mr. Zeligs returned to McGeorge to obtain his Master of Laws (LL.M.) degree in International Business & Taxation. This unique international program included course studies in Sacramento, CA then classes in Salzburg, Austria with other lawyers from all parts of the world. To fulfill his LL.M. requirement, he then journeyed to Asia to intern with a Singapore law firm specializing in commercial and international law. During this time Mr. Zeligs also assisted in the formation of the International Law Section of the State Bar of California, serving on its first Executive Committee and chairing two other sub-committees.
After his return from Asia, in 1990 Mr. Zeligs founded the Law Offices of David M. Zeligs in Long Beach, California. For more than 25 years, he has provided sound legal counsel to a wide range of individuals and businesses. The law firm has a diverse clientele including everything from start-up businesses, "Mom & Pop" stores and established companies with global operations. Areas of specialization include Corporations, LLC's, Non-profit 501(c)(3) charities, business contracts, estate planning, real property matters, trademarks/intellectual property and international business transactions.
Mr. Zeligs is a frequent lecturer to academic, commercial and civic organizations on topics of interest in business, corporate law and estate planning.
"Mr. Zeligs advised me on several documents associated​ with my businesses. He was referred​ by a​ friend​ and I would recommend​ him to any friend or family member. I found his rates reasonable​ as well."
CORPORATIONS & S CORPORATIONS VS LLCs

BEES IN LONG BEACH MAY GET A SANCTUARY YET, THANKS TO A CHARITABLE ATTORNEY AND EAGLE SCOUT

OLD COURTHOUSE MAY BE PART OF A BROADER PLAN FOR NEW LONG BEACH CIVIC CENTER COMPLEX

CORPORATE RECORD KEEPING IN THE DIGITAL AGE: THE "VIRTUAL CORPORATION"

HOW DO I CHOOSE A GUARDIAN FOR MY CHILDREN?

BENEFITS OF PUTTING YOUR HOME IN A LIVING TRUST